Welcome
A Heritage Club in Darjeeling​
Darjeeling Gymkhana Club Ltd. was established in the year 1909 and occupies an important place in the tourism map of Darjeeling,"Queen of Hills." One of the most well equipped Clubs of the region with facilities of Indoor and Outdoor games, it is prominently located above the Mall Road next to Raj Bhawan. At present, it has a membership strength of around 400 permanent members and 49 special members (mainly 1st Class Gazetted Officers).
UNIQUE AND OUTSTANDING EXPERIENCES IN HERITAGE CLUB
ROLLER SKATING RINK
It is one of the biggest in Asia and we organize the national level skating competition. The Hall can also accommodate a conference of up to 700 delegates. Corporates, groups from different parts of the country frequently organize their conferences here as all the facilities are available.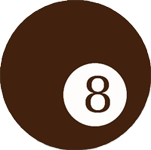 BILLIARD ROOM
We have 3 Billiard tables with the first table being for permanent members and other two for the temporary members & guests. World champions Mr. Bob Marshall, Mr. Michael Ferrera and also Mr. Drifield entertained the club members with the various mind-blowing tricks and shots.
LIBRARY
A rich collection of books, magazines and newspapers are found here. We have very old and rare books and also modern literature including informative, interesting books and encyclopedia for children.
Banquet Hall
Banquet Hall is meant for important Club parties, dances (specially designed dance floor) and functions that can also accommodate a conference of 200 delegates.
DINING HALL
Dining Hall with a lounge is used for holding private parties and marriage celebrations.
Card Room
The members enjoy their holidays playing bridge and we have 6 beautifully designed card tables with the fireplace and heater facilities.
Kitchen
Our kitchens are equipped to prepare some of the most mouth-watering dishes from our multicultural land, be it local food, Mughlai, Bengali, Indian, Continental, etc We also are proficient in Chinese & Tibetan cuisine. The Quality and Standard of the food is one thing we do not compromise on.
Tea Lounge
Several tables and chairs were placed, used especially by the members after playing tennis and badminton to enjoy the sip of world-famous Darjeeling tea and snacks.
BAR
One for permanent members and another for temporary members and guests. The snack bar extension was made and expenses were paid by the His Highness The Maharaja of Cooch Behar.
Bamboo Room
This is an exotic part of the Club, specially designed in the early 60's, for a family get-together for the members. The Bamboo Room, as the name suggests, is made-up of bamboo and gives its guests an out of the world feeling.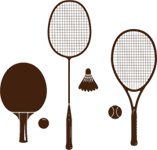 Badminton and Table Tennis
These facilities are available to the members, guests and temporary members. We have three wooden Badminton courts and one Hard court.
Tennis / Squash Court
We have 2 standard Tennis/Squash courts. We are promoting tennis to the young talents and planning to hold national and international level tournaments in the coming days as we have already hosted an Open Invitational Tennis Championship inviting players even from West Bengal, Nepal & Bhutan.